Remanufactured Cylinder Heads for Land Rover & Range Rover
Turner Engineering supply new and re-manufactured cylinder heads for both petrol and diesel Land Rover Series, Defender, Discovery and Range Rover.
Within our experience in re-manufacturing Land Rover engine parts, we supply genuine quality cylinder heads as used in our own production.
Land Rover & Range Rover remanufactured Cylinder Heads - Learn more!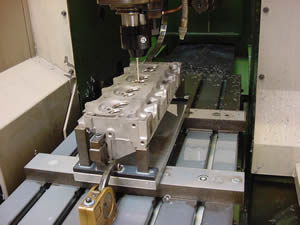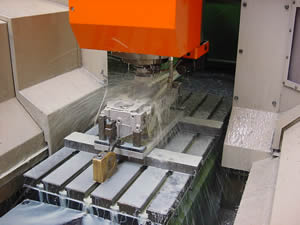 The latest specialist machines are used to re-manufacture the cylinder heads to the correct technical specifications. For further information visit our remanufacturing process pages. All petrol heads are suitable for lead free and LPG fuel.
All cylinder heads unless otherwise specified are built up and include - core plugs, inserts (cut with Serdi three angled seat cutting equipment), valves, guides, springs (+ pre-combustion chambers and injector shrouds in the case of diesel).
Where required re-manufactured rocker assemblies can be supplied.
Petrol Performance Cylinder Heads - includes gasflowing of both inlet and exhaust ports to improve breathing and airflow which improves midspeed performance and can improve fuel economy. See performance heads page.
Our performance specification cylinder head was introduced in 1985 and several thousand have been sold. It is our experience that it is unnecessary to replace anything other than the cylinder head to gain useful performance and economy benefits. Providing our customers with a sensible and reliable product that represents value for money. See LRO article March & April 1997 - May 1991

None of the performance cylinder heads listed on our online store will affect long term life expectancy and reliability of an engine provided they are fitted to an engine that is in reasonable mechanical condition, used within the engine's normal operating speed range and are fitted with standard ancillaries.